LET YOUR BUSINESS STANDOUT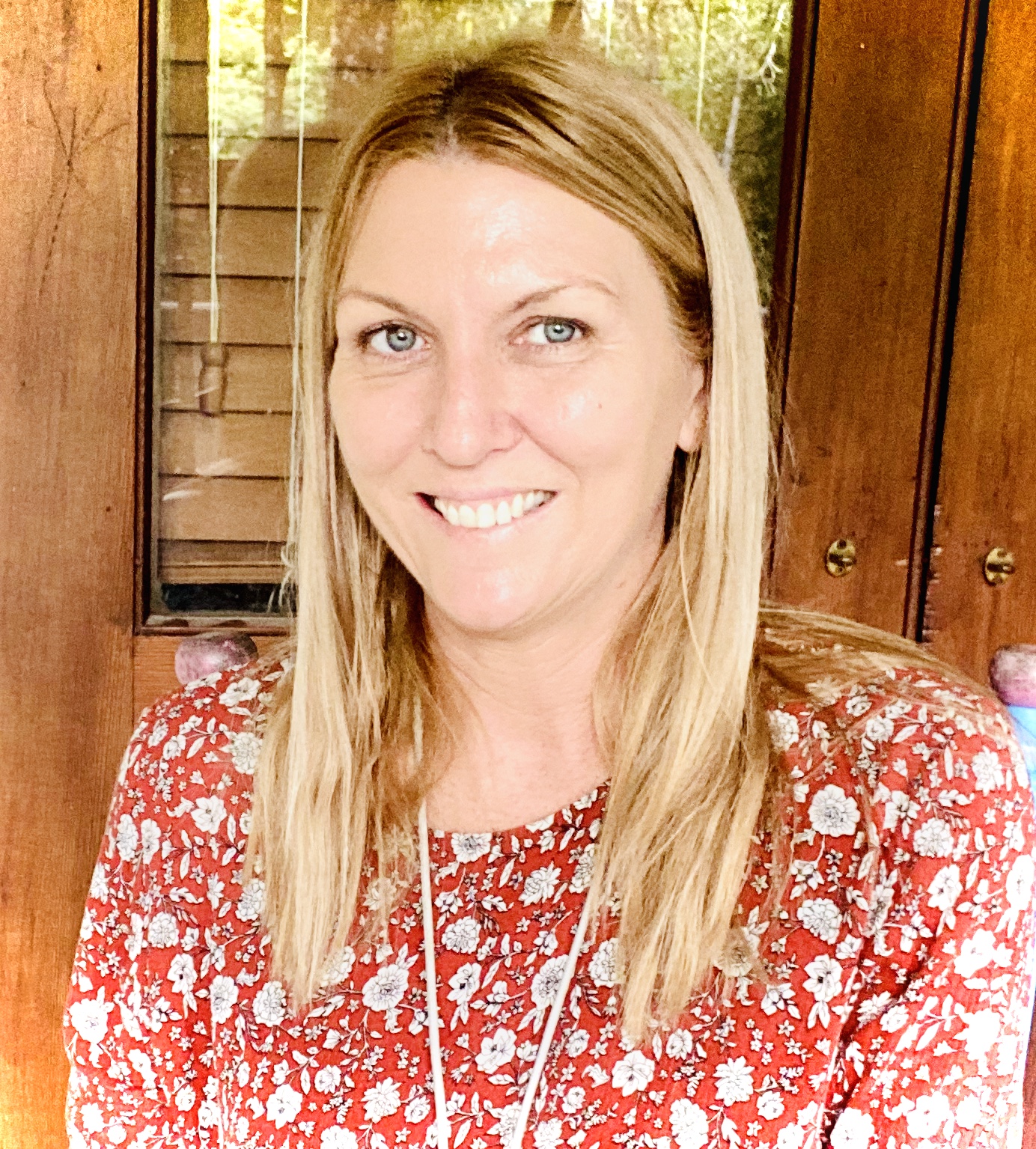 Toni has been a creative person her whole life, having had a passion for art and design from an early age. Toni has successfully worked in the field of photography, jewellery design, creative arts and more recently undertaking digital asset design. In addition to this, Toni has worked in the retail, fitness and corporate sectors where she gained valuable insights into how businesses both large and small are run and how they should be connected to customers. For the last five years, Toni has focused her experiences from both her creative roles and her corporate roles to channel her knowledge to build incredible websites for her customers.
Toni works closely with her clients to gain knowledge of each business and as a result, has a strong understanding of her clients needs and how best to convert their ideas and information into powerful and effective websites.
When Toni is not looking after her customers, she is happily involved in her local community in tropical Cairns and busy running around after her young family and pet staffie, Coco. Toni is very lucky that she has an incredible partner who is the chief cook in the family and this let's Toni focus on her creative and design pursuits in her personal downtime as well.
At Red Chair Web Design, I currently design and install websites and help companies expand with social media. Both websites and social media are a powerful marketing tool. A well-maintained website and effective social media design can help you gain a competitive advantage in your industry and improve your business image. Good design offers many benefits including helping you get more leads and prospects, increase sales, enhance your professional brand, and improve your customer service.
This day and age a lot of people are searching the internet for options so if you are exploring ways to bring in more customers and tell your story to the world, an amazing website and professional branding through social media is essential.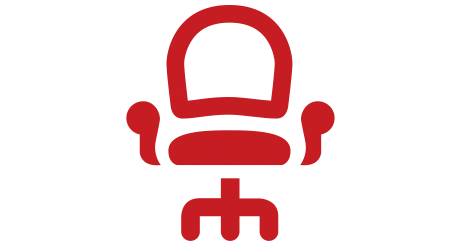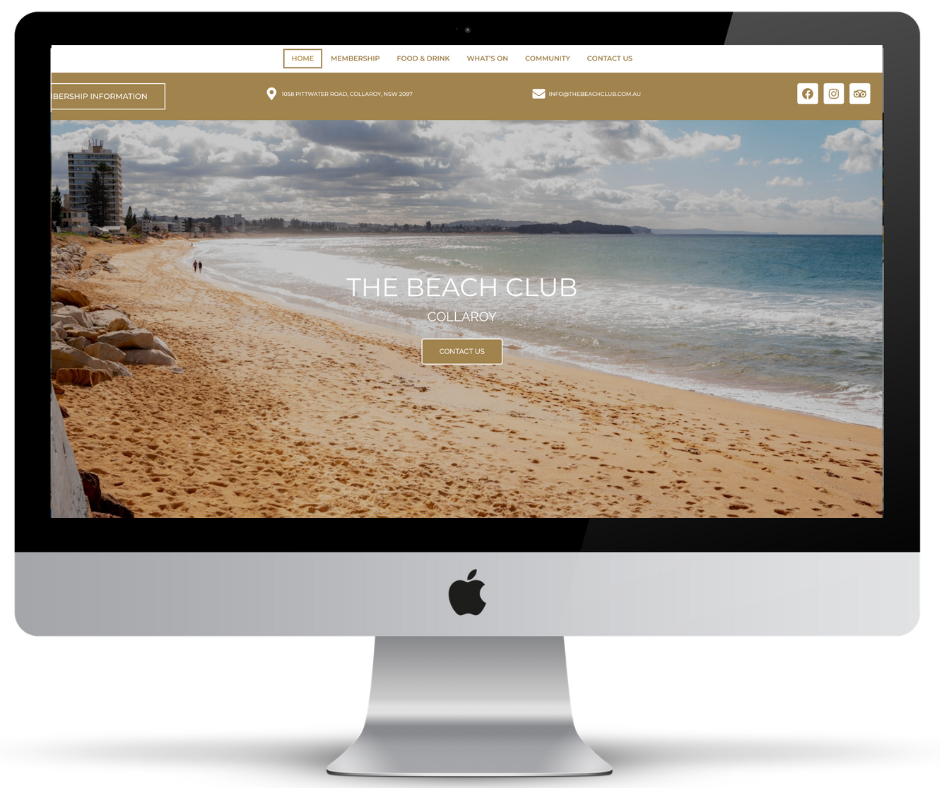 The Beach Club in Collaroy, Sydney NSW decided to take on a whole new look website. The site included booking sytems, On Tap, a membership sign up and payment system.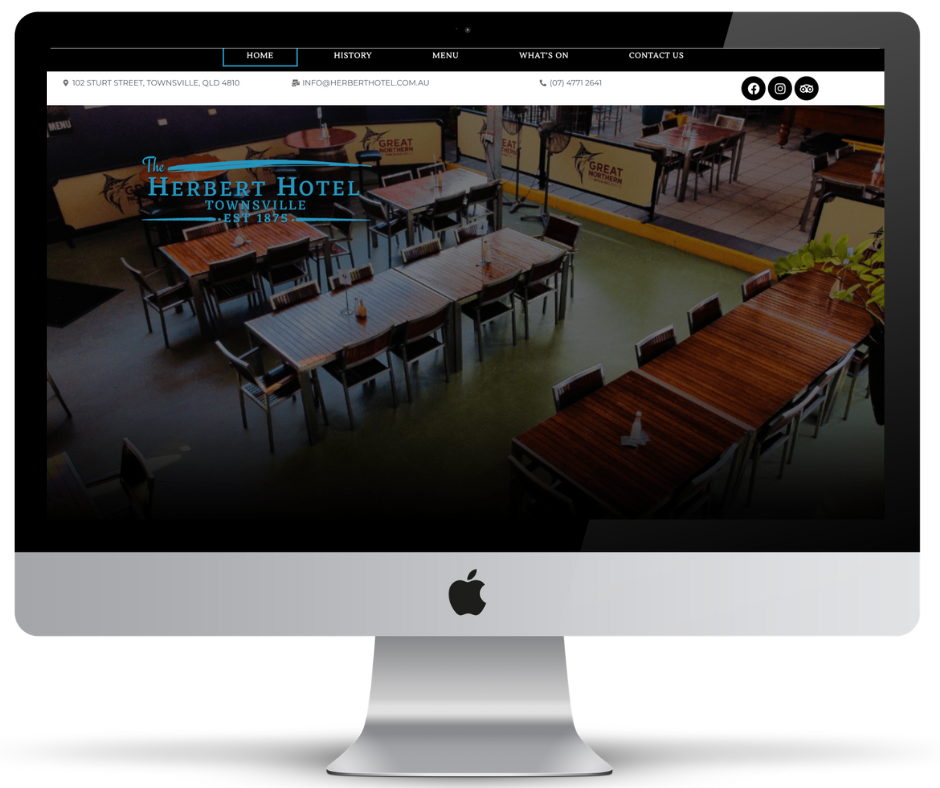 Hotel Herbert is located in Townsville. This website was an upgrade from their previous one. Soon to renovate they were after a stylish website. 
ART GALLERY – ALICE SPRINGS
24-HOUR COMMERCIAL REFUELLING SERVICE
FUEL EQUIPMENT SPECIALISTS
LIVE MUDCRABS DELIVERED LOCALLY AND INTERSTATE


I Want That Access Solution is a national website selling Scaffold, roof safety systems etc. with suppliers Australia wide. A large website with 10 main pages and 43 inner pages.
COOBER PEDY 360 DEGREE CINIMATIC EXPERIENCE


QUEENSLAND HOTEL/MOTEL VENUE
NORTHERN TERRITORY HOTEL VENUE
Health & Wellbeing Life Coach
FAR NORTH QUEENSLAND HOTEL/MOTEL VENUE
QUEENSLAND HOTEL/MOTEL VENUE
PROVIDING TOP QUALITY, FRESH & LOCAL MEAT
QUEENSLAND HOTEL/MOTEL VENUE
Take your business to the next level with professional and creative social media tailored especially for your business. Save yourself valuable time so you can dedicate it to more important matters such as your customers. Take a leap and stand out from the rest.
ALL DESIGNS CAN BE RESIZED TO SUIT DIFFERENT PLATFORMS
ENQUIRE ABOUT A DIGITAL BUSINESS CARD
Website & Social Media Designer
With over 5 years experience in website design and marketing, I'll help your business communicate the right way with your customers.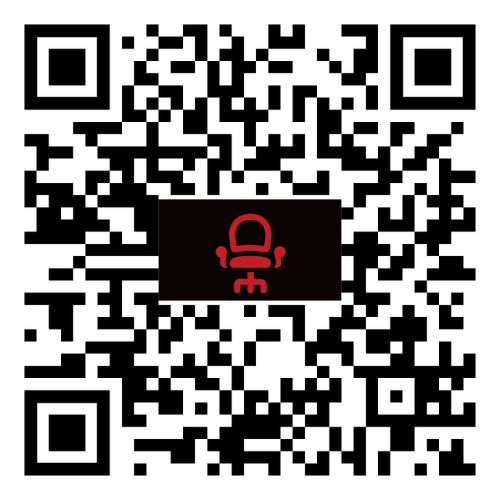 ALL WEBSTISTES LOOK
GREAT
FANTASTIC
AWESOME
ON COMPUTER, TABLET AND MOBILE
Elementary Package
Starting at $840*
$
70
Monthly for 12 months
Domain Registration Hosting start up at $160

Free support for 6 months

*Woo Commerce to be quoted
Essential Package
Starting at $2040*
$
170
Monthly for 12 months
FREE Domain Registration for 1 year

3 Page Website (including contact form)

Free Support for 12 months

*Woo Commerce to be quoted
Elevation Package
Starting at $3120*
$
260
Monthly for 12 months
FREE Domain Registration for 2 years

Free support for 18 months

*Woo Commerce to be quoted
Ultimate Package
Starting at $4200*
$
350
Monthly for 12 months
FREE Domain Registration for 3 years

7 Page Website (including contact form)

Free Support for 24 months

*Woo Commerce to be quoted
GET IN TOUCH FOR A FREE QUOTE
GET IN TOUCH FOR A FREE QUOTE
GET IN TOUCH FOR A FREE QUOTE
Contact: Toni-Anne Freeman
PH: 0439 016 633
EM: toni@redchairwebdesign.com.au